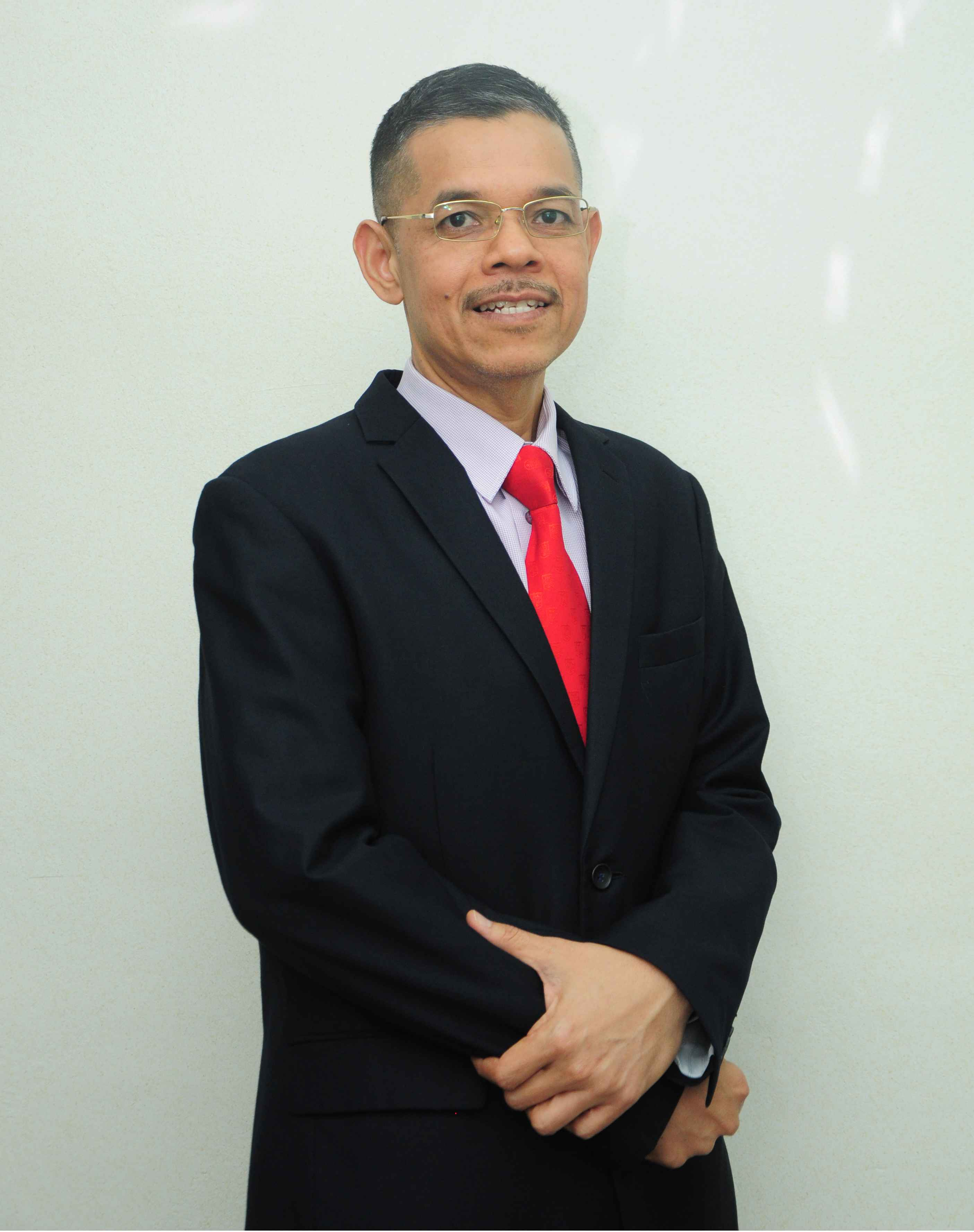 Prof. Zafir Khan Bin Mohamed Makhbul
Universiti Kebangsaan Malaysia
Research Area: Management - Management & Human Resource Management (Organizational Management)
Title:WAVE OF BLOCKCHAIN, INFORMATION TECHNOLOGY AND SMART FINANCE: WHAT'S NEXT?
Abstract:
Reality has shown that rapid technological advances have greatly influenced people's work activities and the widespread application of information and communication technology (ICT) at both the personal and organisational levels. Organisations need to
offer differentiated products and services by adopting cost-effective processes to meet stakeholders' expectations by enhancing their capability to combine tangible and intangible resources effectively and efficiently. This reality has to be faced by all, which shows the inextricable link between humans and technology. This aligns with the wave of IR4.0 and Society 5.0 that introduce more extensive digitalisation of businesses and services. The digital platform has become increasingly significant in life, including
banking and financial services, teaching and learning, and selling and buying necessities. Changes are the main agenda in new-age management, where an increase in global competition, technological innovation, and users who are more innovative and have various needs and wants to occur. This brings us to the upsurge of Blockchain, Information technology, and Smart finance. Blockchain and smart finance is an emerging information technology for decentralised and sharing transactional data across an extensive peer-to-peer network, where non-trusting members can interact with each other without an intermediary in a verifiable manner. Blockchain, Information Technology, and Smart finance are significant in human life and organization. Unfortunately, the very minimum studies look seriously at this phenomenon's impact on human life and organisation. This article explores the wave of Blockchain, information technology, and smart finance and how it affects our lives.
Without realizing the lousy side of ICT and savvy gadgets, they become killing viruses that have spread and dominated our lives. We immerse ourselves in virtual spaces and perform our daily activities there. However, this act causes another side effect of personal communication, cybercrime, and cyber security. Addiction and dependency on information technology can also invite various other health issues. These challenges have made the employees' tasks, responsibilities, and work stress feel more and more overwhelming. Studies show that the stress caused by debts will lead one to experience insomnia, lack of appetite, headache, bad temperament, and depression. Escaping from technology will not be the best solution in this IR4.0 and Society 5.0 era. This is because almost all human and organisational activities are interrelated with information technology. Sustainable human resource management is expected to create capable individuals who are able to handle these challenges. By implementing eight key characteristics, the organisation's human resources must embody to be endorsed as sustainable humans and able to face the challenges of Blockchain and Smart finance.
Brief Introduction:
Dr. Zafir Khan Bin Mohamed Makhbul merupakan profesor dalam bidang pengurusan sumber manusia dan pengurusan organisasi di UKM-Graduate School of Business (UKM-GSB) serta Fakulti Ekonomi dan Pengurusan. Bermula tahun 2021, Profesor Zafir telah dilantik sebagai Dekan di UKM-GSB. Beliau berpengalaman lebih 25 tahun dalam pengajaran dan penyelidikan bersama UKM, dan pengalaman industri di Motorola, Hong Leong Finance dan Agrobank. Sepanjang kerjaya sebagai ahli akademik, beliau pernah dipinjamkan sebagai Timbalan Pengarah di Kementerian Pendidikan Tinggi. Lebih 40 buah buku hasil nukilan beliau menjadi rujukan utama dan sampingan di Institusi Pendidikan Tinggi Awam dan Swasta. Di samping itu, beliau juga merupakan kolumnis dan penulis prolifik media arus perdana termasuklah sebagai kolumnis Dewan Ekonomi dan Dewan Masyarakat, DBP. Sehingga kini, lebih 200 artikel tulisan beliau sebahagian besarnya merupakan hasil penyelidikan telah disiarkan di media arus perdana. Beliau juga adalah pemilik 20 hak cipta di UKM yang digunakan dalam penyebaran ilmu kepada masyarakat dan industri. Beliau juga sering menerima undangan sebagai penceramah dan pelatih di beberapa buah organisasi besar seperti Maybank, KWSP, RHB Bank, TNB, Tabung Haji, JPA, MPSJ, INTAN, NIOSH, Agensi Nuklear Malaysia, dan seumpamanya. Beliau turut memegang keahlian badan profesional iaitu Malaysian Institute of Human Resource Management, The American Institute of Stress dan Malaysian Industrial Hygiene Association. Antara pengiktirafan yang diterima atas kecemerlangan beliau ialah Anugerah Tokoh Akademik Bahasa Melayu Peringkat Kebangsaan, Anugerah Buku Negara, Anugerah Bitara Bahasa Melayu UKM, Anugerah Kecemerlangan Malaysia Research Assessment (MyRA) UKM, Anugerah Perkhidmatan Cemerlang UKM, Anugerah Prestasi Cemerlang KPT, Pingat Emas dan Perak dalam Pameran Rekabentuk dan Inovasi UiTM.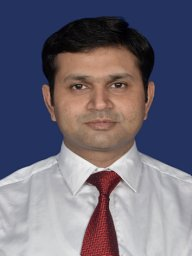 Prof. S B Goyal
IEEE Senior Member
Faculty of Information Technology, City University Malaysia
Research Area: Artificial Intelligence,Blockchain, Cloud, Big-Data, Intelligent Infor System
Brief Introduction:

Dr. Goyal completed PhD in Computer Science & Engineering from one of the top 25 Universities in India in 2012. Having served in various institutions in different academic and administrative positions, he now has 20 years' of experience in teaching and guiding students from various countries. His notable accomplishments throughout the career are numerous. Along with that, he was also the first person to introduce IR 4.0 including Blockchain technology in the academic curriculum in Malaysian Universities. Working at City University for nearly 5 years now, Dr. Goyal holds an impeccable record of delivering various lectures & seminars to the students.
He received 7 patent rights for his own science innovation, won couple of international awards related to Information Technology, to mention a few - Best Paper Presenter Award by Computer Society of India, Best Institute of Electrical and Electronics Engineers (IEEE) Branch Counsellor Award, Indian Overseas Best Dean of the Year Award by International Academic and Research. As a professor who is serving as a reviewer and guest editors in many Journals published by Inderscience, IGI Global, Springer, he is training his students to up-skill their knowledge according to the current Informational Technology changes and needs.

Assoc. Prof. Tomoki FUJII
Singapore Management University
Research Area: Econometrics, Empirical Analysis and Applied Statistics,Health Economics,Human Capital and Labour Economics
Title:Can digital finance promote the low-carbon transition? Evidence from China
Abstract:
Using panel data of Chinese cities from 2011 to 2019, this paper analyzes the impact of digital finance on low-carbon transition derived from a super slack-based model data envelopment analysis. We find that digital finance promotes low-carbon transition, and this finding is robust with respect to the choice of sample, potential presence of measurement issue, choice of study period, presence of other policies, and potential endogeneity, among others. This impact is at least in part goes through increased green innovations. We also find evidence for impact heterogeneity across locations and by the level of low-carbon transition.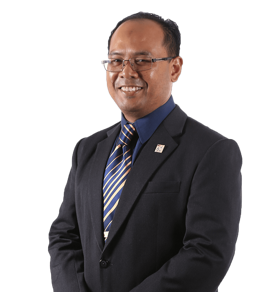 Prof. Ali Selamat
Universiti Teknologi Malaysia
Research Area: Software engineering, machine learning, information security, information management, classification, algorithms
Title:RECENT RESEARCH ON DETECTION OF VULNERABLE PLAQUE IN CORONARY ARTERY ULTRASOUND IMAGES USING MACHINE LEARNING ALGORITHMS
Abstract:
Atherosclerotic plaque rupture is the most common mechanism responsible for the majority of sudden coronary deaths. The precursor lesion of plaque rupture is thought to be a thin cap fibroatheroma (TCFA) or "vulnerable plaque". Virtual Histology Intravascular Ultrasound (VH-IVUS) image is clinically available for visualizing this colour coded coronary artery tissue. However, it has limitations in providing clinical relevant information for identifying the vulnerable plaque. In this talk, we discuss on the recent research on the detections of vulnerable plaque in virtual histology intravascular ultrasound images using machine learning algorithms. We proposed how to improve the identification of TCFA in VH-IVUS image by developing a set of algorithms for segmentation, feature extraction, and plaque type classification to accurately identify vulnerable plaque. To develop the algorithms two approaches comprising of optimization and semi-supervised models were adopted. Besides, K-means and Fuzzy c-means (FCM) were improved by Particle Swarm Optimization (KMPSO and FCMPSO). Next, semi-supervised models were developed by means of hybrid FCM with k-Nearest Neighbor (FCM-kNN), minimum Euclidean distance (FCM-mED), and Support Vector Machine (FCM-SVM). For the extraction, two algorithms were adopted: Close Lumen Tracing (CLBT) and Open Lumen Tracing (OLBT) to extract luminal features. In addition, three algorithms were explored for extracting significant features from plaque component consisting of Extracting Confluent Component (ECC), Necrotic Core Layering (NCL), and Plaque Burden Assessment (PBA). For plaque type classification, the extracted features from VH-IVUS were integrated with textural features to enhance the efficiency.
Brief Introduction:
Ali Selamat has received a B.Sc. (Hons.) in IT from Teesside University, U.K. and M.Sc. in Distributed Multimedia Interactive Systems from Lancaster University, U.K. in 1997 and 1998, respectively. He has received a Dr. Eng. degree from Osaka Prefecture University, Japan, in 2003.
Ali Selamat is currently a professor at the School of Computing, Faculty of Engineering, Universiti Teknologi Malaysia (UTM). He is presently serving as a Dean of Malaysia Japan International Institute of Technology (MJIIT), Universiti Teknologi Malaysia.Before that, he was a Chief Information Officer (CIO) and a Director of Communication and Information Technology Director, UTM. He is currently elected as a Chair of IEEE Computer Society, Malaysia Section under the Institute of Electrical and Electronics Engineers (IEEE), USA, and a Malaysia Engineering Deans Council member. He was previously assuming the position of research Dean on Knowledge Economy Research Alliance, UTM. He is currently elected as a fellow under Academy Professor Malaysia and a research fellow at Magicx - Media and Games Center of Excellence, Universiti Teknologi Malaysia.
Currently, he is serving as the Editorial Boards of International Journal of Knowledge-Based Systems Elsevier, Netherlands, International Journal of Information and Database Systems (IJIIDS) under Inderscience Publications, Switzerland, and Vietnam Journal of Computer Science under Springer Publications. He is the Program chair - 2022 IEEE International Conference on Computing (ICOCO) , 14– 16 November 2022, Kota Kinabalu, Sabah, Malaysia Malaysia (https://ieeecomputer.my/icoco2022/).
His research interests include data analytics, digital transformations, knowledge management in higher educations, key performance indicators, cloud-based software engineering, software agents, information retrievals, pattern recognition, genetic algorithms, neural networks, and soft-computing
Updating...